Each year on Christmas Day, I begin a new version of the Bible and read through it in a year. I love ending my Bible reading on Christmas Eve, the night before we celebrate the revelation of Jesus Christ through His human birth.
This year, I was inspired by a dear friend to read The Passion Translation. Because I begin the new version on December 25th, my one-year plan typically starts towards the end of the Bible, so I'm currently reading Revelation and Proverbs 31. It has been a dynamic combination of revelation of the Savior as well as revelation of His bride.
The Proverbs 31 Wife Reimagined
I was particularly amazed to read the notes in this translation regarding the Proverbs 31 wife. The Passion translation explains that the Hebrew word used to describe this wife is "khayil." And while it can't fully be translated into one English-equivalent word, the translation notes that it is "often used in connection with military prowess. This is a warring wife."
This is a very different picture than what I had in mind of this woman, and I suspect many other women can relate. The Proverbs 31 woman I imagine embraces a spirit of subtly and gentleness. Somehow, I think she looks well-rested, even though she's been up in the middle of the night cooking for her household, tending to ministry, and preparing for a long day of work. Truthfully, I think she's probably much nicer and well-kept than I am. I think she's more grateful than I am and I think she always speaks kindly, especially to the people closest to her.
But a "warring wife?" I'm not even sure she smells nice all the time. I think she's got some dirt on her. I think she's got some pain in her eyes that's surrounded by the light of grace. I think she's got the evidence of tear stains somewhere on her clothes or her cheeks, and in modern times maybe a mascara smudge. I don't think her nails look perfectly manicured. She's fighting. She's strategizing. She's bold and gentle all at the same time. She's battle-worn and still warring with everything in her. She's a one-woman army, and she isn't going down easily.
The Worthwhile War
This imagery brought me to a whole new bond with the Proverbs 31 wife. She's not untouchable, even if she seems perfect. And she's only perfect because she's been described as such, but truly it's the description of a journey — not a single moment in time. It's moments that make us, as the Bride of Christ, strong, passionate, warring, and not willing to concede — knowing Jesus is worth the war we temporarily sustain in this life, the one that's already been decided and settled anyway.
This perfect wife, the bride of Christ, has reminded me that the battle isn't always pretty, and it definitely doesn't mean I'm going to be sewing purple linen all day. But I'm ready for the war, the dirt and the grime. I'm going to go suit up and step out on the front lines with my Husband's victory in mind. He's always been worth it, battle scars and all.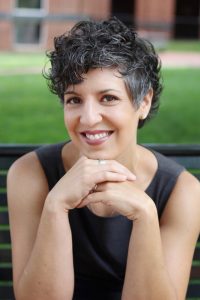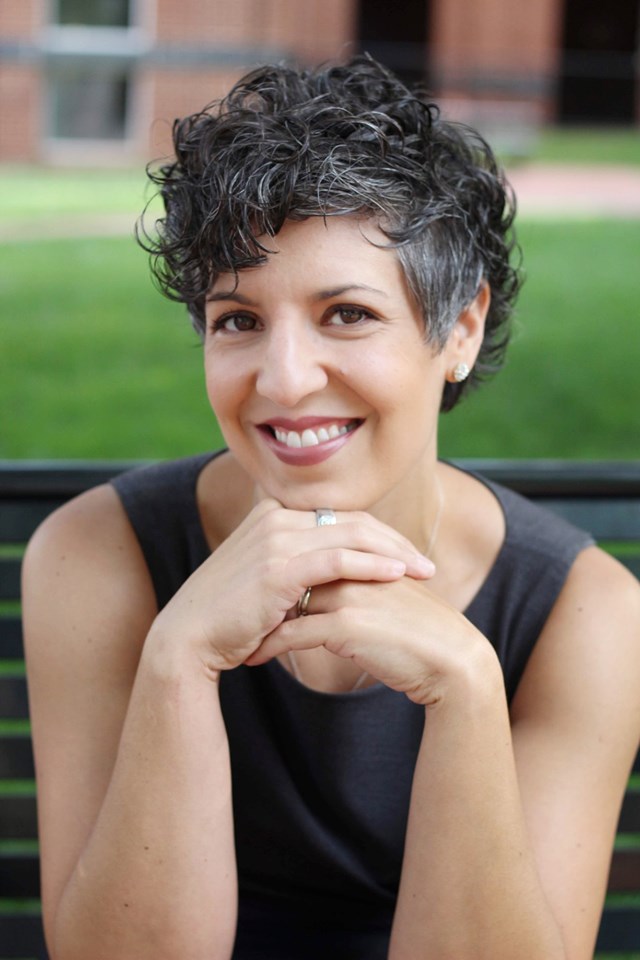 Joanna Sanders is a graduate of Villanova University and Moody Theological Seminary. She's the author of Fire Women: Sexual Purity & Submission for the Passionate Woman and the co-author and editor of DiscipleTrip by Dr. Joey Cook. She's also the founder and head writer of Colossians46.com, which provides biblical content support, writing, and editing. Most importantly, she is wife to Geoff and mom to three godly men-in-training. Her blog name "The Landing" comes from the account of the Ark resting on the mountain, creating a settled place — a landing — for man to start over, which echoes her new life in Christ.