New Album from Keith and Kristyn Getty Urges the Church to Rediscover the Centrality of God's Word in Worship.
Keith and Kristyn Getty announce their latest live album Sing! Global: Live at the Getty Music Worship Conference featuring a host of special guests and capturing the unique atmosphere at the Getty Music Worship Conference, Sing! Global, as 700,000 individuals and families around the world from dozens of countries gathered to learn, pray and sing their faith. The album features exciting new modern hymns and timeless classics inspired by the conference theme – Sing! The Scriptures.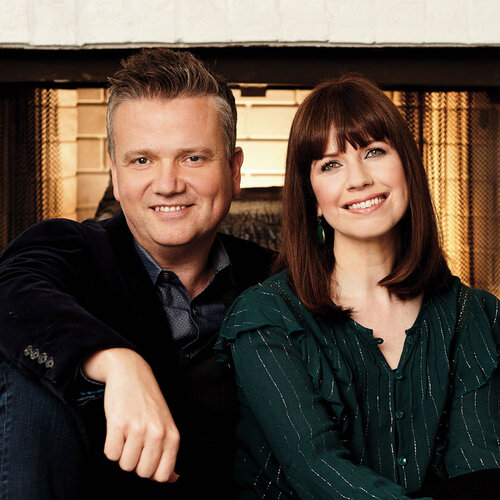 Featuring collaborations with CityAlight, Matt Redman, Sandra McCracken, Steven Curtis Chapman, Shane & Shane, We Are Messengers, and many more, the Getty's vision for the album, recorded at the Grand Ole Opry House in Nashville and around the world, is that it would help listeners experience the reality of the verse that reads "let the Word of Christ dwell in you richly… singing psalms and hymns and spiritual songs, with thankfulness in your hearts to God" (Col 3:16).
The Sing! Conference has become one of the most popular worship events in America in recent years and organizers spent months planning how to rebuild the event from the ground up after the COVID pandemic to inspire a global audience with theological and artistic excellence, while ensuring a collective and immersive experience for viewers. Sing! Global featured worship sessions led by celebrated musicians from six continents along with notable pastors and speakers such as John Piper, David Platt, Conrad Mbewe, Joni Eareckson Tada, and John Lennox, reached individuals and families around the world who may never have been able to attend the Nashville event in person.
Keith Getty OBE says, "Nothing sustains our hope like singing the timeless truths of Scripture, which is why the Sing! Global 2020 conference focused on scriptural songs to deepen our worship in families and churches. We were thrilled to have such an amazing group of artists who share our passion to deepen theological understanding through singing. It has been great to collaborate with these friends and explore the richness that the Word of God offers the church across the world."
Featuring hymns such as Christ Our Hope In Life And Death, Loving Kindness, My Worth Is Not In What I Own, Psalm 121 (I Lift My Eyes), Speak O Lord, and the classic In Christ Alone, the album and sheet music are now available to stream or download.
Plans are already in place for Sing! Global 2021 – the fifth annual Sing! Conference – and will feature Joni Eareckson Tada, John Piper and Trip Lee among a host of other hymn writers, theologians and bible teachers.
According to the conference organizers, "This conference is unique in that it brings together leaders, artists, and pastors to deepen their worship in local churches by rooting it in Scripture, history, and vibrant artistry. Throughout the ages, the story of God's people is a tapestry that stretches far and wide. Sing! Global 2021 is a celebration of our story—as a singing people. From the timeless songs of Scripture to the cries of the Reformation, from the African-American spirituals of comfort to the anthems of the world missions movement, the church has never ceased to sing. As we look ahead to the 21st century, we remember the hymns of the ages that have sustained us and that propel us toward a deeper faith. We wan to invite church leaders, worship leaders, individuals and families to join us this September as we remember our story and fuel our confidence into eternity."
To learn more about the new album, Sing! Global: Live at the Getty Music Worship Conference, please visit singglobalalbum.com
To register for Sing! Global 2021 go to https://gettymusicworshipconference.com for more details.