Bringing God's Unified Story to Life Through Animated Videos
By Pam S. Walker
When Bible scholar Tim Mackie and tech-savvy storyteller Jon Collins combined passions, they developed a visually stimulating narrative of God's story from Genesis to Revelation delivered in short animated videos that all point to Jesus. What started out as two videos posted online grew into The Bible Project, a non-profit animation studio that has produced over 140 videos and 200 podcasts, all made available for free. Over the past five years, they've been viewed more than 100 million times across various media channels in more than 200 countries and have over a million subscribers worldwide.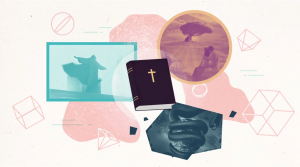 Tim and Jon not only wanted to make the biblical story accessible to everyone everywhere but had a "desire to help people understand the context of the Scriptures and to not just pull a single verse out but to understand the larger narrative from Genesis all the way to Revelation. They wanted to help show people that the Scriptures are one big epic narrative that leads to Jesus," said Mike McDonald, The Bible Project's director of strategic relationships.
Free Digital Issue of Today's Christian Living Click Here
The Bible as One Unified Story That Leads to Jesus
The Bible Project's mission is to "help the whole world see the Bible as one unified story that leads to Jesus." The vast video library is organized by categories: Series, Themes, Word Studies, Old Testament, and New Testament. The videos include a Luke-Acts miniseries, a full series on the Torah, wisdom, spiritual beings, and how to read the Bible.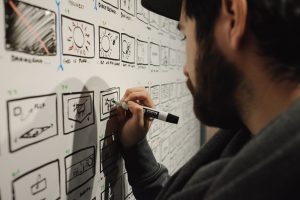 Themed videos include 18 topics such as God, Holy Spirit, Generosity, Heaven and Earth, and Holiness. Last summer, the team released its first digital devotional for busy moms. Videos on word studies help viewers explore key biblical words in Hebrew and Greek to better understand the biblical language. Viewers can also download a yearly Bible reading plan and watch daily videos that correspond to the daily reading plan.
From the start, The Bible Project has been committed to helping people understand the entire Bible and see how each book fits into the larger story, beginning in Genesis.
"Too often, we grab verses or chapters or even books out of context and we don't think we need the Old Testament. So we only read the New Testament, or we only read the words of Jesus, and nothing else," McDonald said. "It's impossible to understand who Jesus is, and who the church is, and who God is, if you don't understand the beginning. And so, you'll notice that we so often bring most of our things back to the beginning, back to the Garden."
Free Digital Issue of Today's Christian Living Click Here
Through the teachings of the Old Testament videos, viewers gain knowledge about the origin of the Old Testament, how Jesus engaged with the Scriptures as a collection of scrolls known as the Torah, Prophets, and Writings, and how Genesis is the starting point of the whole epic narrative that leads to Jesus.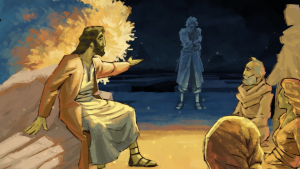 "Jesus would teach from the Hebrew Scriptures and use them as His talking points. As His followers, we need to understand our Rabbi, our teacher, and need to understand where His teachings come from, and why they're there," McDonald said.
The New Testament videos show how the New Testament is connected to the Old Testament and further supports how the Bible is a unified story that leads to Jesus.
Taking a Deeper Dive Into God's Word
According to McDonald, The Bible Project receives approximately 250,000 views a day from individuals, churches, and organizations that are watching the videos to help understand the Bible more. Many people are visual learners, and the responses the team has received from people around the world backs that up. This is an alternate way for people to learn, he said. "They're seeing it visually, it's helping with memory, it's helping them understand the context, and it's giving them a broader understanding of what they are about to read," he added.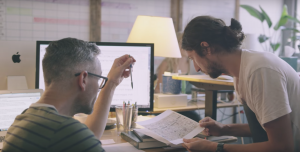 The videos are not meant as a substitute, but as an encouragement, McDonald explained. "When you watch the video, you actually want to dive deeper into reading that text, whether it's an overview video, a specific book, or one of our theme videos that talks through bigger themes like justice, atonement, the Messiah, the Holy Spirit, and all these bigger themes that we see woven through the entire Bible."
Many Uses for Multiple Ages
Churches use The Bible Project's resources for small group study guides, in Sunday school classes, and for topical and thematic teachings in new member classes. Organizations such as Young Life and Campus Crusade are using their materials for discipleship. Christian leaders such as Francis Chan have embraced and endorsed the animated videos, even from their early days. McDonald said that Chan had reached out to the organization, stating that "he had learned more in five minutes of watching their video than he did in a year in seminary."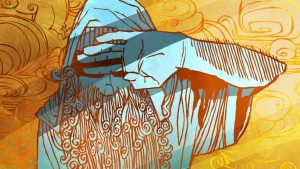 "Audiences of all ages from as young as six, all the way up to 90 are watching the videos," said McDonald. "I have story after story of these nine-year-olds who are just so excited to come home and watch a Bible project video, which is really cool," he said. "But then I've also got theology professors from Liberty University who are watching the videos and saying that they're a great way to teach their masters or doctorate level theology students."
Parents also love using the videos at home with their children. One parent, Angel Antony, shared the following about the impact they've made on her daughter. "Each time I go through these videos, I'm amazed by the team's creativity in making the subject matter so clear and concise. It not only helps me, but also my six-year-old, who loves to watch them."
The organization has also received numerous testimonies of people coming to faith in Christ through watching the videos, which led them to picking up a Bible and actually experiencing who Jesus is in the midst of these stories.
Crowdfunding for His Glory
From the time they posted the first two videos online for free, Tim and Jon knew that making them available at no cost would be the best way to see their vision come to fruition. But they also knew they would need additional support if they were to continue producing quality material. Through the generosity of their patrons, McDonald stated that The Bible Project is at a point where they can fund the entire studio, produce 20 videos a year, and translate them into 54 different languages, thanks to the funds that people donate monthly.
Free Digital Issue of Today's Christian Living Click Here
McDonald said he often tells people that the videos aren't free, as they do cost a lot of money to make. It's because of the generosity of their patrons that they can give them away for free on their behalf.
"We have a library of 140 videos that are essentially like a $20 million library that we're saying, 'Hey, just use it.' You don't have to pay to sign up for a class. You don't have to ask permission to share. You can use them in your church context, your ministry setting, or your family devotional. We just want people to experience the Bible in that way," McDonald explained.
Pam S. Walker is the former national editor of Answers magazine, a publication of Answers in Genesis, and is a freelance writer living in the Cincinnati area, where she writes for various Christian publications.