By Sheila Walsh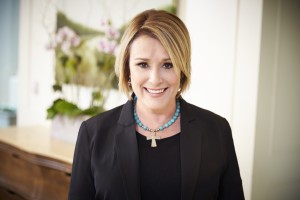 It had been a long weekend of delayed flights and short nights. I had finally gotten home, but Monday morning I could barely crawl out of bed. I think I was sleepwalking when I made myself a cup of coffee and headed out to the back patio with my three little dogs. And our ritual began.
Maggie the Yorkie wanted to play. She dug through her toy box until she found her stuffed raccoon. She dropped it at my feet and looked up. I didn't respond. She picked it up again, backed up a few steps, and then approached me a second time. Still nothing from me … because I had nothing to give! After two more futile attempts, Maggie changed her strategy and began to paw my leg. That worked. Wanting peace, I picked up the raccoon, threw it as far as I could across the yard, and watched her run like the wind.
I want you to pray like that.
It wasn't audible, but I clearly recognized God's voice deep in my spirit. I thought about Maggie's persistence. She was totally committed to getting the answer from me that she wanted. She wasn't going to quit until I picked up her toy and threw it for her. I realized that, when it comes to praying. I often don't have a fraction of this Yorkie's perseverance. Oh, I'll pray about a situation for a while, but I'll move on.
I thought of the look in Maggie's eyes, though. She loves me, and she knows that I love her. Because of that love, she absolutely believes that if she asks long enough, I'll answer. How much more does our Father in heaven love us and want to answer us!
Jesus told the story of the persistent widow (Luke 18:1-8) to encourage us to keep dragging our prayers before God, to approach Him over and over again. With that in mind, I decided I wasn't about to be outdone by a Yorkie!
The Lord rejoices over a believer who loves big enough and long enough to pray until He answers.
From 5 Minutes With Jesus: Making Every Day Matter by Sheila Walsh © 2015. Used by permission of Thomas Nelson. www.thomasnelson.com.