Bringing Healing to the Hurting Through Christ-Focused Groups
By Pam S. Walker
After losing her husband of 53 years, Joan Shope's life was difficult and filled with many challenges. As a believer, she knew God would give her peace and wisdom during this tough time, just as he had many times before. When she heard about GriefShare, a support group that met at churches, her initial thought was God had always been her support and she didn't need GriefShare. However, she was curious and decided to see what it had to offer.
There she found strength and comfort in sharing with others what God had done for her through her own grief. Seeing God bring people together with similar needs to pray and encourage one another gave her a greater awareness of how God can use GriefShare in the lives of those hurting. It didn't take long before she decided to approach her own church, Grace Fellowship Church in Florence, Kentucky, about starting a GriefShare group. With its support, she facilitated a GriefShare group that she led for two years. Now in its fourth year, the church has expanded to offering the program at its other campuses.
Grace Fellowship Church is one of 28,000 churches worldwide that offers biblical, Christ-centered support group ministries like GriefShare. Thanks to the work by Church Initiative — a nondenominational ministry that equips and serves local churches for ministry to people experiencing life crises such as death and divorce — people like Joan are turning their mourning and suffering to hope and healing.
A Ministry Born Out of Pain and Loss Through Divorce
Founded in 1993 by Steve and Cheryl Grissom, the ministry was born out of the pain and loss they both experienced through difficult divorces. Wanting to help people who were hurting due to marriage breakup, they asked their church for permission to start a support group. With the church's encouragement, they formed a group in their home. From the beginning, their biggest challenge was finding material or curriculum designed to help lay people lead such a group.
Sensing that God was leading them to create such a curriculum, Steve and Cheryl left their careers in broadcasting and pharmacy to pursue full-time ministry. Together they set out to create biblically based and Christ-centered material that would draw upon the expertise of top experts in divorce recovery. Steve sought out and interviewed top experts on divorce recovery and combined them with real-life stories of people going through divorce. The result was 13 weekly videos that supported DivorceCare sessions and included a leader's guide and participant's guide.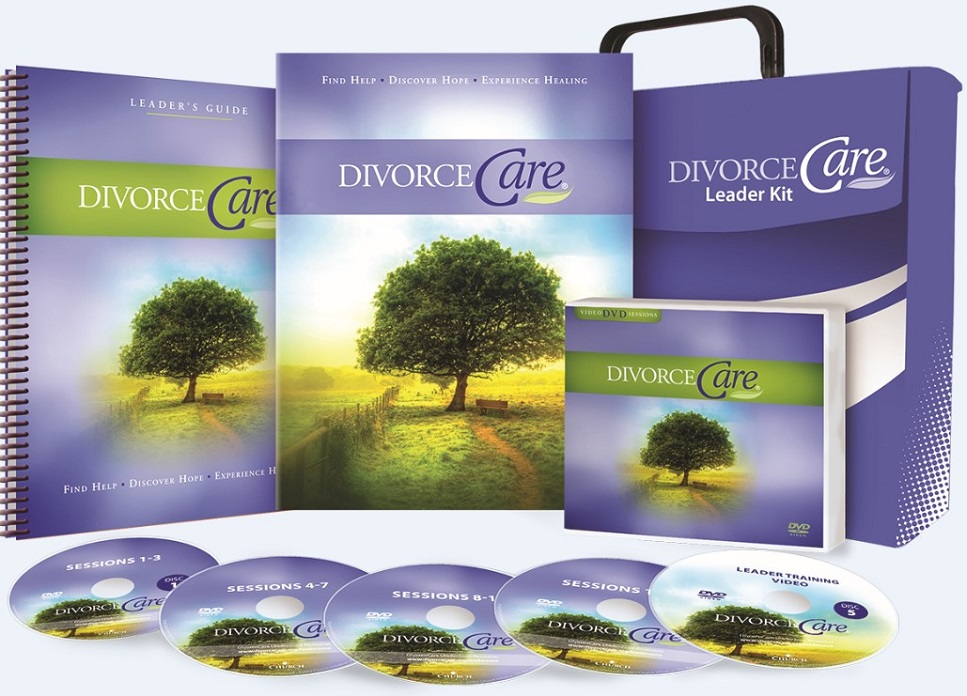 At first, Steve was concerned that creating a curriculum around his divorce story wouldn't have much credibility. "I was just one more guy with a painful divorce story," he explained. "But God reminded me that I knew how to identify and do video interviews with experts because of my journalism training and experience."
When DivorceCare shipped in 1994, Steve said they had no idea how many churches would adopt the materials when they were originally released. "I was worried that churches might be reluctant to offer divorce recovery because it might be perceived that they were endorsing divorce, even though we have a strong theme of forgiveness and reconciliation throughout the materials," Steve said. "Thankfully I was wrong!"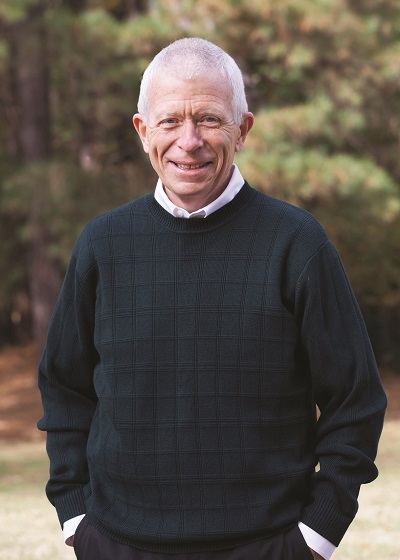 A Biblically Based Program That Points to Christ as Source of Healing
From the beginning, Steve and Cheryl set out to create a biblically based program that points to Christ as the source of healing, is church sponsored, designed to be facilitated by lay leadership, and serves as an outreach tool. As Steve pointed out, many groups report 50% or more attendees are nonbelievers and don't attend church.
"I like to ask pastors where else they can find an outreach tool that will bring a nonmember or nonbeliever to his church every week for 13 weeks, and often 26 or 39 weeks, because it's not unusual for a person to go through a program two or three times!" Steve said.
DivorceCare offers churches and lay leaders everything they need to promote and facilitate the program. Their website walks a pastor or lay leader through the process of starting a group. They also have a staff of ministry coaches who are skilled group leaders available to guide church or lay leaders through the startup process for no charge.
Since its launch, more than 15,000 churches have been equipped and more than 1 million people have been helped by participating in DivorceCare. As Steve explained, the major driver of their growth has been through word-of-mouth, where pastors tell other pastors about the program and group members are inspired to take DivorceCare to their home churches.
Turning Mourning to Joy Through GriefShare
It didn't take long before churches asked to see a similar program for those experiencing grief through the loss of a loved one. Using the same lay-led format as DivorceCare, the Church Initiative team launched GriefShare in 1998 where leaders help group members turn their mourning to joy. The 13-week video series offers valuable insights and biblical teachings from 46 leading Christian pastors, teachers, and theologians. Each kit offers everything that churches need to start the program, including leader and participant guides, promotional materials, support tools on the website, and even a free webinar that pastors can take on how to implement GriefShare at their church.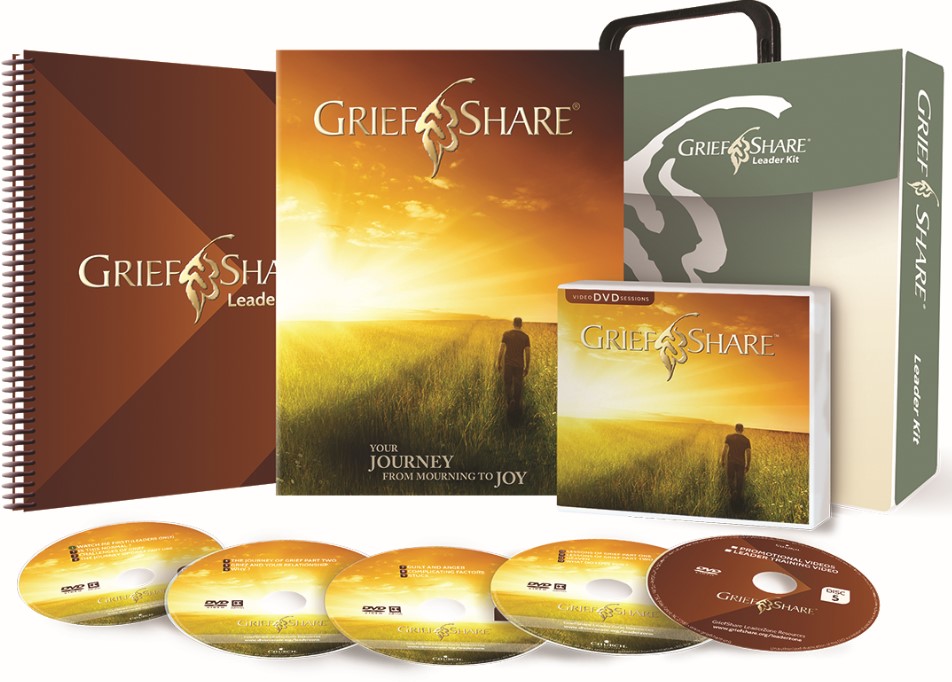 Steve said they have seen some exciting fruit from GriefShare, which has grown to become their largest ministry. This includes outreach to non-believers, healing and restoration as a group, and a real sense of community as they gain God's perspective on life, death and dying, and heaven. And he and Cheryl have seen nonbelievers become aware of their mortality and some become Christ-followers.
"Clearly, we want to help people heal from the hurt of their experience," Steve explained. "But we can't do that without the help of Christ in their lives. They are hurting so deeply, that perhaps for the first time in their lives they are open to a spiritual solution to their pain. I'm thrilled when we hear reports of people coming to Christ as the result of participating in one of our groups."
Helping Children Impacted by Divorce Through DivorceCare for Kids (DC4K)
With the continued success of the two lay-led programs, the ministry's staff began getting calls from group leaders and pastors expressing the need for material directed towards children who had been impacted by divorce. They started exploring what it would take to do a divorce curriculum for children, complete with videos, games, music, and crafts. Their research and prayers continued for years as did the phone calls asking for the program.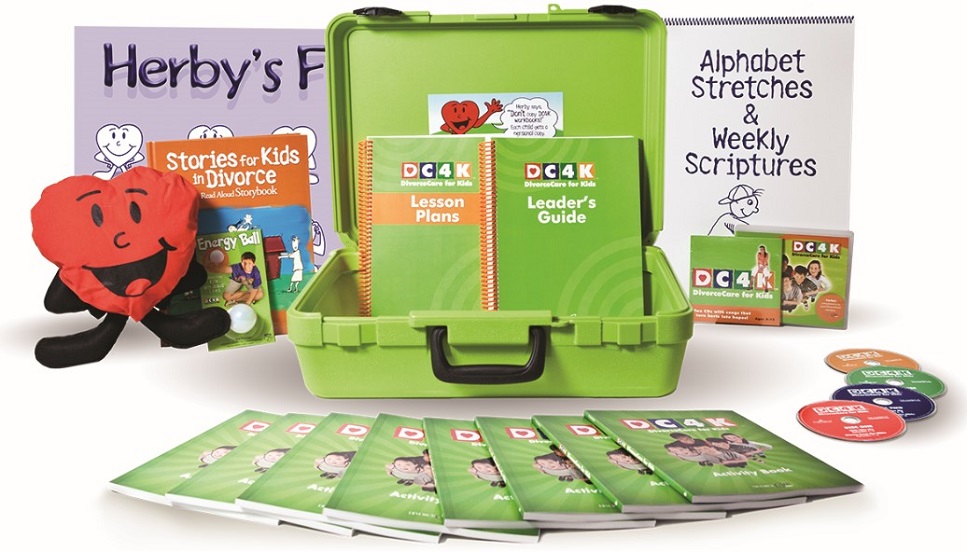 Around 2002, their prayers were answered when they found the right person to develop the extensive curriculum and the funding became available. Together they developed a comprehensive program that includes activity books; a 362-page leader's guide; lesson plans; publicity brochures and posters; a two-CD music album that contains 17 original songs about divorce and 14 original tracks of Bible songs; Herby, a hand puppet that includes six interchangeable faces; a training video; and many valuable resources on the website, including free consulting for leaders. The program is designed for children ages 5–12.
Providing Much-Needed Support for Single Parents
In 2011, Steve and Cheryl saw a need for additional help for single parents once they completed the DivorceCare program, and they developed a 13-week program called Single & Parenting that offers support for single parents who are divorced, widowed, or never married.
Facing the challenges of being a single parent was something Cheryl knew firsthand.
"I was completely overwhelmed as a single mom," she said. "It was continually stressful to balance parenting, my work schedule, child care, and the pressures of the divorce process. I saw firsthand the need for a program like Single & Parenting."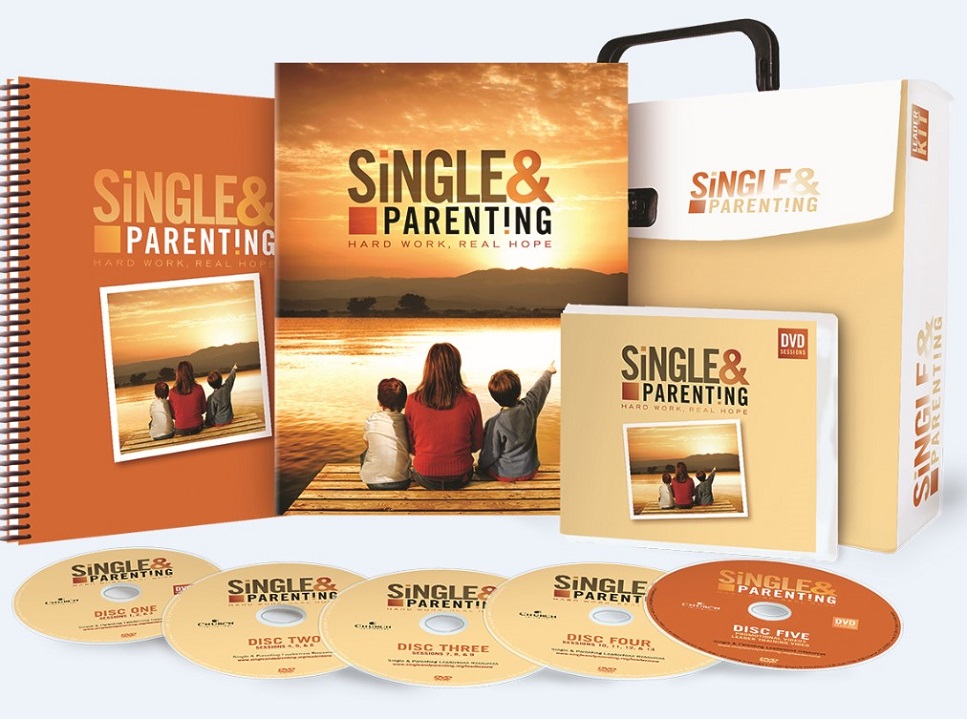 Steve explained that the program teaches that a single-parent home does not have to be a "broken" home. Through the program, they have seen many positive results that include structure and order restored in single-parent homes, single parents existing in a "community" where they can support each other, and better communication between parents and children. If an ex-spouse exists, they've seen healthier interactions with him or her.
Virtual Groups: Here to Stay?
Just as churches have had to adapt to hosting online services during the pandemic, so have DivorceCare and GriefShare groups. When these groups could no longer meet in person due to quarantines and shutdowns, Church Initiative had to scramble to make the move online. During their peak season, they estimate up to 6,000 groups are meeting in any given week.
Steve said he expects online groups to be here to stay, even after the pandemic is over. In fact, he said they have proven to be a viable complement to the in-person group, and he expects this digital delivery infrastructure will greatly enhance their ministry in the coming years. "Online groups are great for people who live beyond a reasonable driving range of a group, for elderly people who don't like to drive at night, and for busy parents who would otherwise have to arrange for child care. We believe that digital groups are going to accelerate our growth."
In addition to seeing their online groups grow, Church Initiative is excited about their expansion internationally. While they are already in international locations where English is spoken, they expect the digital delivery, combined with translated versions of their curriculum, will allow them to expand globally. Pilot translations are currently being used in Korea and Singapore.
For more information on the ministry, including how to get these groups started at your church, visit churchinitiative.org.
Pam S. Walker is the former national editor of Answers magazine, a publication of Answers in Genesis, and is a freelance writer living in the Cincinnati area where she writes for various Christian publications.