By Vickie Etherton
He was born with special needs and has suffered with epilepsy since he was born. He had his first seizure as an infant in my mother's arms, just after she'd brought him home from the hospital. During his childhood, David sometimes fell when a seizure came on unexpectedly. Once he fell from a tree into the road. My father ran with all his might and scooped him up before an oncoming car could approach.
We were used to seeing the seizures. When we first noticed the seizure activity starting, we would always get a cold washcloth for his forehead. We wanted to show him the same love he showed us. My favorite childhood memory of David was him tucking our younger sister's toes under her warm quilt at night, so her feet would be snuggly and warm. He always told us how much he loved us, and we knew he meant it with all of his heart. He was such an inspiration to me.
High school was a difficult time for David. When he realized he would not be able to get his driver's license like the other teens, his heart was broken. Though he never complained about the bruises or broken bones caused by seizures, losing his opportunity to drive hit him hard. I remember our father and mother trying to gently console him as he cried and cried.
Leaving high school was difficult for David, too. After graduation, he sobbed uncontrollably because he missed his special needs friends so very much. They had become a staple in his life.
Around 12 years ago, David suffered a seizure that affected his speech. He had to be admitted to a nursing home for short term care and speech therapy. The doctors suggested a group home for David. It was a wonderful choice. David has made new and precious special needs friends and enjoys activities with them. They are all like a loving family – always there for each other.
David is sixty years old now and facing more health problems. During a recent trip to the emergency room, due to severe seizure activity, David endured a week in the hospital, which included many tests and procedures. Each day my sister Sharon and I noticed David's swollen, pillow-like stomach and the doctor's careful attention to examine it. As the doctor made hospital rounds one day, we received the grim news: David has cirrhosis of his liver.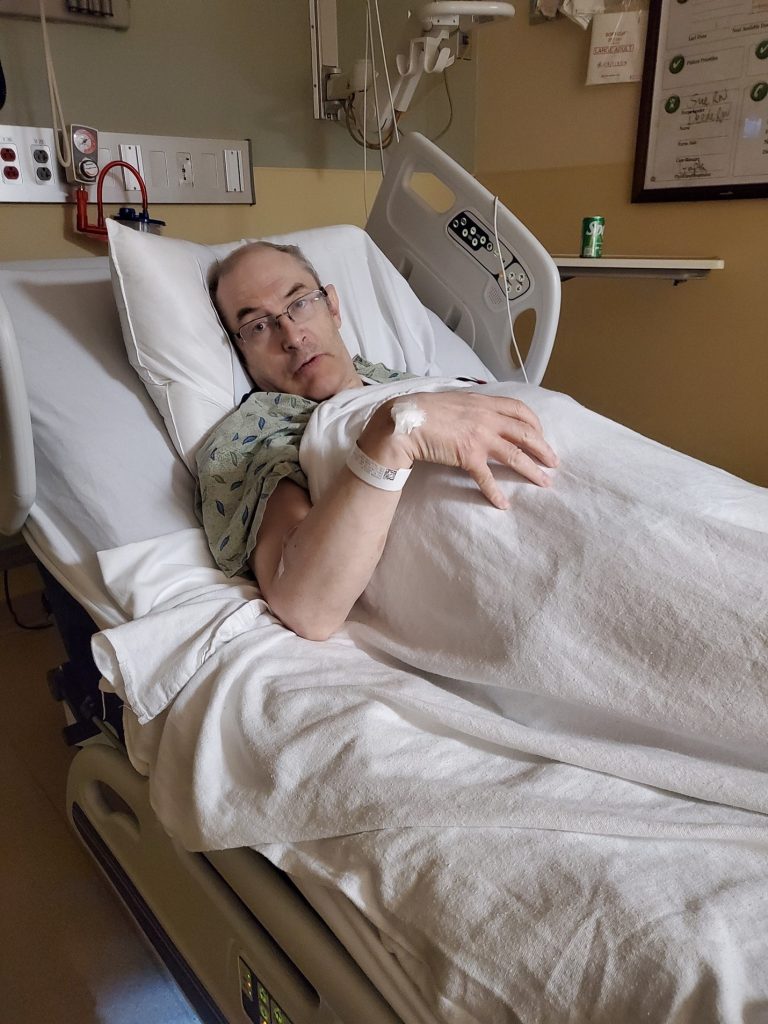 We are still in shock. My sister, Sharon, and I are praying for fresh blessings each day. Our church family is praying the Lord will give him strength, and for God's mighty healing power to help David endure the road that lies ahead. He will visit a specialist soon to discuss whether he needs a transplant.
In the meantime, he is responding well to treatments and enjoying the life God has given him. He recently attended the special needs prom at his group home.
Despite the difficulties he has faced throughout his life, I am so thankful for my brother. He teaches everyone around him, with each new day. His gentle and child-like faith surrounds us with endless and magnificent joy. I look back in time and recall the many blessings in our precious brother David. He is a great source of strength and inspiration in my life and in the lives of others who know him.
My parents are with the Lord now, but we still attend church as a family. When I pick him up for church on Sundays, he's waiting with his amazing smile and fervent anticipation. He is always excited about being in the presence of our Lord and giving Him worship.
My brother has been, and continues to be, an example to me, an example of how to face life's circumstances without complaining, with a child-like faith, with eyes that see the good in everyone and everything, and with a heart set on blessing those around me.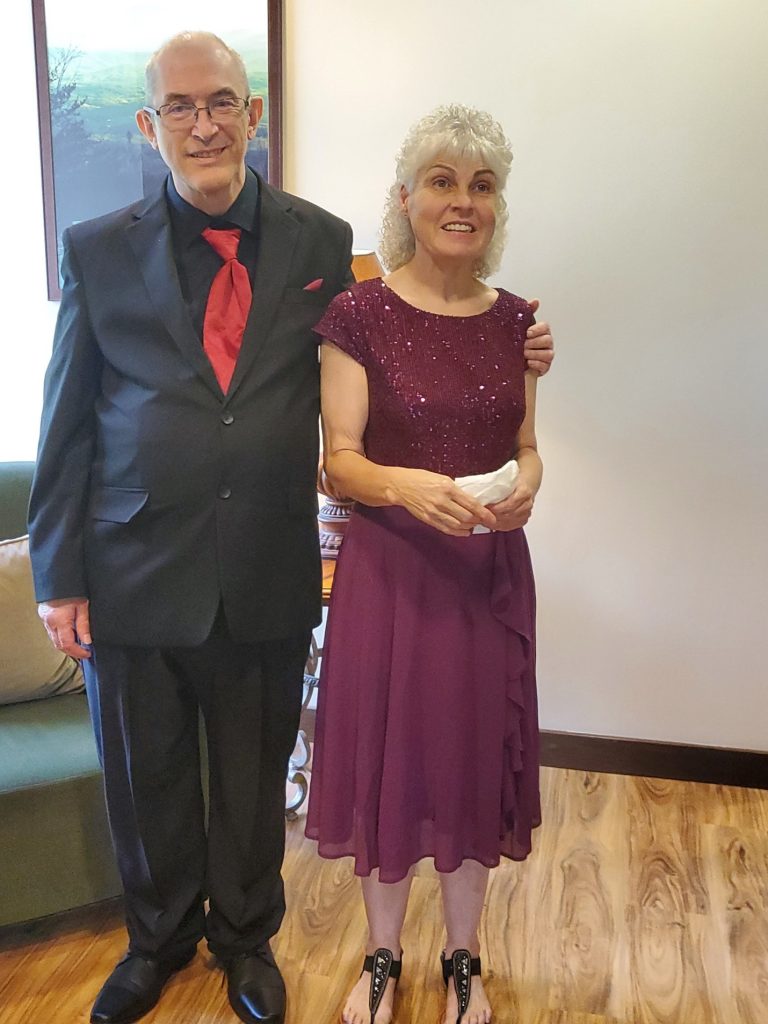 We know that all things in our lives work for good according to our precious Savior's purpose and plan. We trust and believe with all our hearts that our Savior has a special plan for David. Throughout his amazing life, God has clothed David with the extraordinary strength and perseverance he needs for the journey that lies ahead. I am thankful for David's amazing fortitude. He is an example to us all.
Vickie Etherton is a retired teacher 's assistant and has written a book entitled In His Presence: A Celebration of Prose and Poetry to the King which is available at Pathway Press. Vickie enjoys attending church and volunteering to read Bible stories to special needs adults at the local area group home in her area, and spending time with her precious brother David and sister Sharon in beautiful East Tennessee, where she resides.