By Dan Brownell
Robert Roberts II has a passion to make the power of God known through the calling the Lord has given him to encourage people suffering from multiple sclerosis. Rob frequently speaks at various events and through media interviews to raise awareness of the terrible disease that struck his wife, Dannielle, just after they were married in 2008. On their honeymoon at Walt Disney World, she suddenly experienced an onset of baffling symptoms that left her unable to function.
They immediately sought help at several emergency rooms and from various doctors, but they couldn't get a diagnosis until a neurologist identified it as MS. The doctor advised Rob to divorce Dannielle because he thought she would never walk again. Rob was appalled by the suggestion of leaving her and committed to stay with her — no matter what.
Together Forever
Rob and Dannielle are both committed believers, with degrees from a Christian university. Rob graduated with a BS in Criminal Justice in 2011. Dannielle received an MA in Human Services with a concentration in Marriage and Family in 2008. With their deep faith, divorce wasn't even a consideration. As a Christian and an award-winning federal law enforcement officer, it was unthinkable to abandon Dannielle. "I would never leave my partner behind in a fire," Rob said emphatically.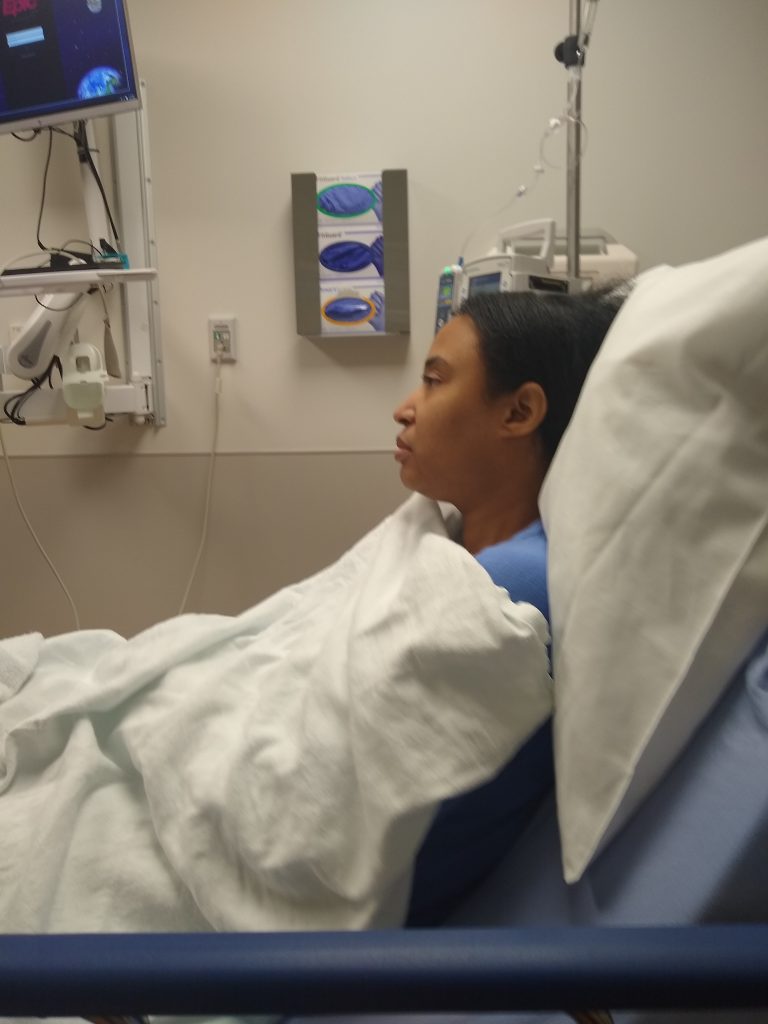 "I assisted Dannielle as we continued to fight and struggle with this horrible chronic disease, but I felt powerless. In my own strength, this wasn't an enemy I could fight or outsmart. God then reminded me of Proverbs 3:5–6. I began to fully trust in Him and stopped leaning on my own strength and understanding. As I turned to Him, He directed my path. I wanted to continue to stay employed in law enforcement, but the nature of the job put additional stress on Dannielle's medical condition. When I sought the Lord in prayer, He revealed that He had a different calling and purpose for my life.
A New Calling
"Later that day, I was looking through some old boxes in the garage and found dozens of awards, reference letters, and certificates from my years as a rehabilitation counselor, intelligence specialist, and fitness trainer. I felt in my heart that He told me to be a personal development coach and help people find their God-given purpose in life.
"People thought I was crazy to leave a good career as a federal law enforcement officer. But I thought about the story of Jonah and the whale. God has a divine purpose and plan for our lives. When we try to do things on our own strength and against God's plan for our lives, it won't work out.
"No matter how many special teams I was on or how many awards I received — including being named federal officer of the year for my unit — I felt something was missing, and that was the gift and purpose that God had for me and placed in my heart. Because I made the decision to be obedient to God, I now travel the country conducting seminars for businesses and schools, where I share my wife's story and encourage people to walk by faith and not by sight.
"As a personal development coach, business owner and a Christian, I teach people to 'change the channel.' Changing the channel means to stop trying to do things in our own strength, then wondering why we're not happy and things don't work out. God tells us to cast our cares on Him and to seek Him. He says, 'Seek and you shall find.'
Transformed by the Renewing of the Mind
"There's a message in every story. We're like coal being transformed into diamonds through the pressures of life. I'm reminded of Romans 12:2: 'Do not conform to the pattern of this world, but be transformed by the renewing of your mind….' (NIV). God didn't want Dannielle and I to be conformed to accepting the idea that she would never walk or have children. Through seeking God in prayer, He renewed our minds. As He did that, we began facing every day with an attitude of gratitude and expectancy, and He began to do a work in every aspect of our life. 
"Because of our faith in God," Rob said, "we were able to hold onto our faith even though the doctor told us there was no hope. When he said Danielle's condition was so bad she would never walk again, by faith we rebuked that statement. We prayed and we thanked God in advance for blessing her with the ability to walk."
A Faithful God
Thankfully, the Lord has answered their prayer, and Dannielle has partly recovered. Her symptom are less severe now, and she can walk again. "We remembered Matthew 17:20 and we began to have mountain-moving faith," Rob said. "Knowing that faith without work is dead, I went to Dick's Sporting Goods and bought Dannielle a pair of running shoes. I told her to respect, but not believe, the doctor's negative report but rather believe the Lord's report. I told her to know that God will allow her to walk again. God already told me that we were going to have victory! I told her that she was going to walk again. Shortly after, she was able to walk better."
More Faith — and Another Blessing!
When Dannielle was diagnosed with MS, their dreams of a normal family life seemed to vanish. They were focused solely on getting through each day, and they set aside thoughts of having children. But eventually, God turned their attention back to having a child. They stepped out in faith, believing for a miracle son. Years before he was born, they named their unconceived baby boy Michael, after the warrior archangel in the Bible.
"My friends and family thought I was crazy when they came to visit my home and saw a child's room painted blue," Rob said. "The room had toy trucks, dinosaurs, two cups, and a nameplate with the name 'Michael' on them. I told them that we serve an awesome God and that God can do anything at any time. I told them that God said in His Word that if you have faith the size of a mustard seed, God will move mountains in your life. People still looked at me like I was crazy. They reminded me that a doctor and other professionals said Dannielle would not be able to have a child.
"Once my wife was pregnant, doctors were shocked. Later when we found out we were having a boy, they started to ask me more about Jesus. We had a healthy baby boy despite their dire predictions.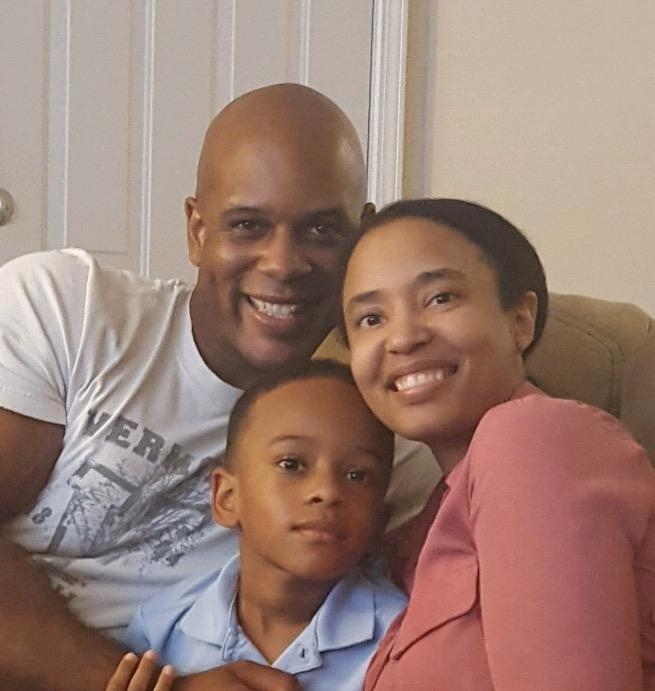 "God told me to share this story because it's a testimony. I was obedient to His will. I listened to God, and before I knew it, I was on various news stations and several podcasts across the country and Canada. This is a message of hope and faith — a testimony I know God will use to put us on a national stage to honor Him and to uplift others. I won't stop until the world knows the wonderful power of God's grace."
A Calling From God
According to the National MS Society (nationalmssociety.org), MS is a disease in which "damage to the myelin coating around the nerve fibers in the central nervous system (CNS) and to the nerve fibers themselves interferes with the transmission of nerve signals between the brain, spinal cord, and the rest of the body." Symptoms can include fatigue, difficulty walking, numbness and tingling, stiffness and muscle spasms, weakness, vision and speech problems, dizziness, vertigo, bowel issues, pain and itching, cognitive changes, depression, and more.
The symptoms vary, as MS affects each person differently. More than a million people in the U.S. have MS. While the condition is widely known, few healthy people understand just how debilitating and painful it can be. Rob's goal is to help the public become more informed and to raise support for research for a cure.
The MS Push-up Challenge
After Dannielle's diagnosis, she woke every morning with severe fatigue and tightness in her chest. She compared it to doing 100 push-ups. That vivid description hit home with Rob and became his inspiration to create a social media campaign called the MS Push-up Challenge so people could simulate what sufferers deal with every day.
To create an effective simulation, Rob developed a special one-minute push-up. "God helped me design it. I thought about Ecclesiastes 9:11. It's not about how fast or strong the athletes are. They have to be able to last until the end of the 60 seconds. It's all about enduring until the end of the storm."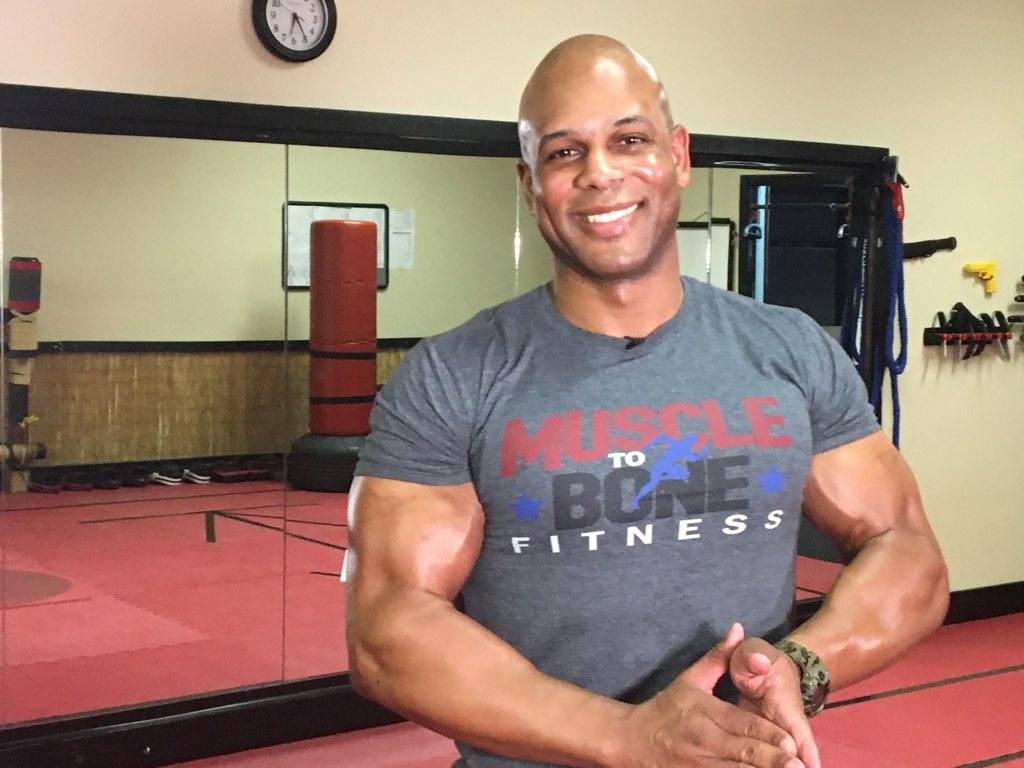 To perform what Rob calls a "muscle-to-bone" push-up, a participant holds a push-up for a minute to reach the fatigue level equivalent to the 100 push-ups that Dannielle described. Once someone has done the exercise, they start to understand the pain because it's no longer just an abstract concept.
"The MS Push-up Challenge is a reminder to all of us that, in life, we will be faced with adversity, stress, and pressure," Rob said. "But if we have faith and take action, God will use the trials to make us stronger and better than before."
Going Viral
Rob's MS Push-up Challenge is going viral across the country and even internationally. For example, in Germany, a fitness group called Gainstro has adopted the challenge and is spreading the message far and wide. The challenge is finding traction in the entertainment and sports world and has gained followers in the UK, Spain, Singapore, Canada, Germany, Australia, Russia, Brazil, and India.
To participate in the movement, post a video or photo of yourself doing a 60-second muscle-to-bone push-up, using the hashtag #Pushup4MS on Twitter and/or Instagram.
In the following video, Rob is speaking at a K-12 Christian school in Virginia, where he was invited to educate students, staff members, and members of the community about MS and inspire them to trust God in every situation in their lives. Rob's son, Michael, helps him demonstrate the Muscle-to-Bone Push-up and lead the school in a MS Push-up Challenge.
https://bit.ly/WestEndChristianSchoolMSPush-upChallenge
Rob is the owner of Never Stumble Consulting and Muscle to Bone Fitness, which provides personal development coaching sessions, leadership training, seminars, and fitness coaching.
https://www.neverstumble.com https://bit.ly/Muscle-to-Bone-Fitness @MuscletoBoneFitness