Larry O'Donnell III appeared in the first episode of Undercover Boss as the CEO of Waste Management. He's a leadership consultant and serves full-time in ministry, where he uses the skills and life lessons he learned over a lifetime.
By Larry O'Donnell III
Early in my career, as a young man in business feeling good about my prospects, I looked forward to becoming a father. I had placed my faith in Christ as a teen and was walking with God, and my wife and I felt ready to start a family.
But as Christians, we have learned that life isn't always smooth sailing. As it says in John 16:33, "In this world you will have trouble." And then there's the story of Paul's shipwreck in Acts 27, where Paul says (and I paraphrase), "Take courage. Believe in God. But we will be shipwrecked." His words have brought me much comfort as we have endured our own shipwrecks, including the one that came right after the birth of our first-born, our daughter Linley.
Not long after we brought her home, Linley's stomach was bothering her. We thought it could be a lactose intolerance, so we started giving her a soy-based formula instead, and she soon improved. We were so relieved!
However, at Linley's two-month exam, her pediatrician wanted us to have a test run to confirm it truly was a simple lactose intolerance. Unfortunately, the young doctor scheduled to administer the test had never performed it on an infant as small as Linley, and he mistakenly used the adult version of the instrument. Too much air was forced into Linley's stomach, which caused her to throw up and aspirate. She coded, and it took multiple defibrillator attempts and resuscitation techniques to revive her.
My wife, Dare, and I were devastated to see our precious baby girl connected by so many tubes and machines, clinging to life in the Pediatric ICU (PICU). It was still so hard to believe what had just happened, and with such a heavy weight pressing down on us, all we could do was pray, pleading with God for her recovery.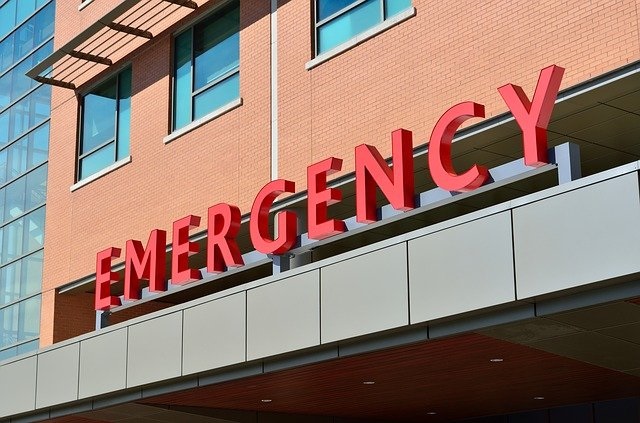 The PICU back then differed from today, with one big room lined with infant beds along each wall. We could only be inside with Linley a few hours each day, and both of us spent most nights trying to sleep on the waiting room floor. It seemed almost a daily occurrence that one of those precious little babies would die and we would all be rushed out of the room. Hearing the family members' cries from the waiting room, and seeing the tiny bodies wheeled out, fueled our constant pain and worry. We wondered each time if we would be next. The doctors had no encouraging updates, just informing us Linley remained critical as each long hour, day, and week passed by.
After around four months, the doctors advised us that Linley wasn't going to make it and that we should take her home to pass peacefully with her family. We did so and began making funeral arrangements in preparation. We were heartbroken and helpless.
While I questioned God throughout this time, I'm thankful I never lost my faith. But I was angry with God and couldn't understand how He could let this happen. I reminded Him of all my good works and obedience in walking with Him and railed against the unfairness of it all.
I continued to pray each day in faith that God could and would heal our baby girl, but it took some time for me to mature in my faith enough to understand that God's plans are not always our plans, yet we need to trust Him.
I eventually stopped being angry at God but instead started to feel guilt, as if I might somehow be to blame for Linley's suffering. Was there some sin I had committed for which we were being punished? I turned to God's Word and discovered the passage in John, Chapter 9, in which the disciples asked Jesus the same question about a blind man they encountered. "Who sinned, this man or his parents, that he was born blind?" they asked.
That was my same question! And there in the Bible was Jesus' answer: "Neither this man nor his parents sinned…but this happened so that the works of God might be displayed in him." I was so relieved to have an answer and to understand God could perhaps somehow use Linley's situation to bring others to Himself.
This was of great comfort to me and transformative, as I have always been one of those Type A personalities. I had a plan mapped out for every part of my life and career. Although I would have said I was living for God before Linley's tragedy, the reality was that I was self-centered and success driven.
I saw myself as a leader who was in control. But I couldn't control what happened with Linley, and I came to realize I wasn't in charge and it wasn't all about me. God used this horrific situation to get my attention and helped me realize I had become hard-headed and was not listening to Him. As often happens with catastrophes, it gave me an opportunity to change course. I learned not only to trust God with Linley's life, but to turn mine completely over to His management, as well.
Before Linley's medical accident, empathy was not a tool that I could have even found in my toolbox — caring about people so much that you allow God to work through you to impact their lives in a positive way. Through what happened with Linley, now, not only do I feel other peoples' pain, but I want to do something about it. When I draw on God's power to put others' interests before myself and serve them, it changes everything.
For example, before being transformed by God through our tragedy, I couldn't have been empathetic toward the doctor who made this mistake, and I did struggle with forgiveness. But I kept seeing in the Bible how Jesus forgave me, and I've definitely made my own share of mistakes. I know that doctor didn't show up that day planning to destroy someone's life. He did the best he could and made a mistake, just like I've done the best I could in certain situations and still messed up. If God can forgive me, who am I not to forgive?
Thankfully, while Linley has still had a lifetime of physical challenges with a brain injury and other disabilities, she has made a pretty miraculous recovery. And not only has my life been transformed as a result, because of how our "shipwreck" changed me and helped me to develop empathy, I have been humbled and privileged to see God use me and my family to help others. Linley is in her 30s now, still in intensive care every few years with something life-threatening, but she's my inspiration. She never complains about pain, and she's a joy to everyone who knows her.
I still find it hard to talk about and share such a personal story, but because of it, I now recognize when people around me are struggling with their own difficulties and tragedies. I can provide a listening ear and offer the hope of Christ to help get them through. I can let them know that, as He did for me, God can use their catastrophes to transform their lives, and something positive can result.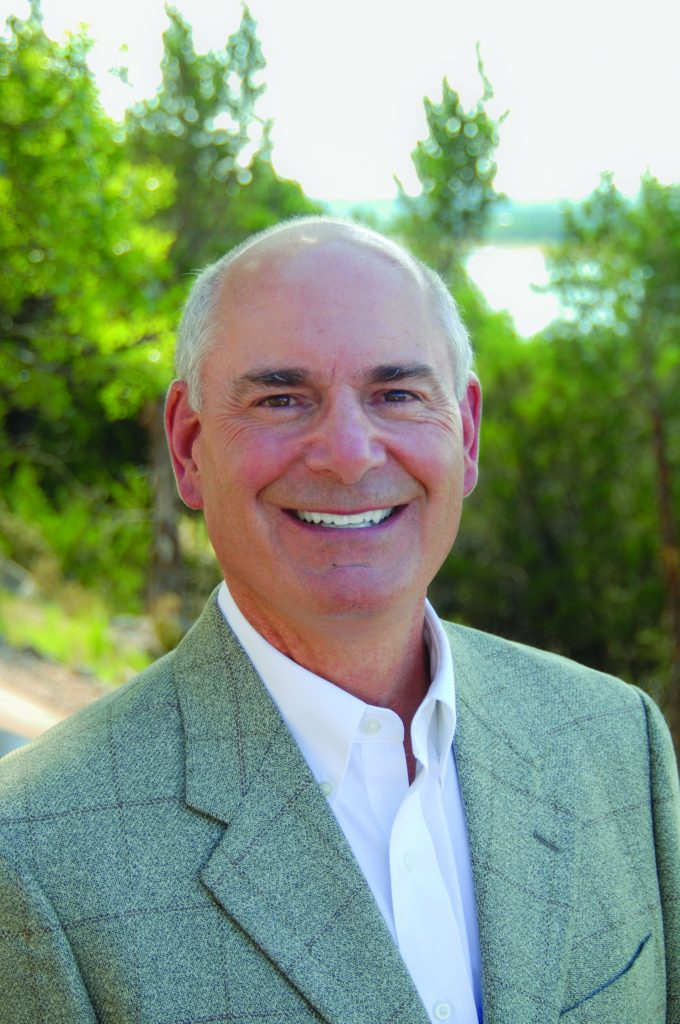 Larry O'Donnell served many years as president and COO of Waste Management, where he became best known as the first "Undercover Boss" from CBS' hit reality show. A popular speaker, leadership consultant, and ministry leader, he holds a Master's in Biblical and Theological Studies from Dallas Theological Seminary and mentors business leaders around the world through his full-time ministry. His new book, Management Waste, his weekly podcast, and blog are all available at www.larryodonnell.com.