By Pam S. Walker
Tim Streett was only 15 years old when he witnessed three men of a different ethnicity rob and murder his father. While his dad had been a chaplain in the Army and raised him to believe that God had the power to change lives and redeem them, Tim didn't fully appreciate that, especially when he drifted from the Lord. That all changed 20 years later when he came face-to-face with the man, Don Cox, who drove the getaway car the night his father was killed. When God called Tim into a ministry that focused on reconciliation, he decided to pay a visit to Don in the maximum-security prison.
That day, Tim experienced true reconciliation and forgiveness that comes from truth of God's Word combined with the power of His grace and Spirit. Through Tim's help, Don was released from prison, is married, and working to help ex-offenders transition back into society.
This article is from the October / November 2020 issue.
In the wake of recent tragic events that have invoked racial unrest, the world needs more agents of reconciliation like Tim and Don. One person who knows that all too well is Dr. Charles Ware. For over 50 years, he has been passionately promoting reconciliation among ethnic and cultural groups, both inside and outside the church. As an urban pastor, counselor, educator, and nationally renowned speaker, Ware helps Christians gain a biblical perspective on race through his leadership of a ministry called Grace Relations, which stands for God's Reconciliation at Christ's Expense. As a ministry under the College of Biblical Studies, which was founded in 1979 in response to racism, Grace Relations' mission is to glorify God by educating and equipping multiethnic Christian leaders to impact the world for Christ. It seeks to encourage Christians to grow in loving God and their neighbors as the biblical way of addressing the race issue.
Grace Relations Over Race Relations
Grace Relations teaches people to apply the grace of God to conversations about race and ethnicity, emphasizing grace relations over race relations.
"The Bible makes it clear that there is only one race, one human race. And there's one ultimate answer, and His name is Jesus Christ," Ware said. "His grace is deep and strong enough to handle the sins of the past. We don't want to forget history. We want to learn from it. So grace will allow us to go back without tearing one another down, and blame and shame. The grace of God is powerful enough to change us in our present dysfunction. We can see a Saul get saved and become a Paul. Ultimately, I believe it is the grace of God that will change the heart of us as human beings and not force us together by the hand of the law."
It Starts With Respectful Conversation
As Ware explained, the starting point to improving race relations is having respectful communication. "Let's have some "us" and "us" conversations. Let's listen to one another. We should understand one another and have respectful conversations." Respectful conversations come from being open and mature, Ware added.
"One thing that quite often happens is that you don't have people mature enough to have an open conversation. So when people begin to speak, people begin to immediately get offended. And then the conversation, instead of being healthy, becomes very divisive. As James 3 states, there's a wisdom from above and there is a wisdom from below. So much of our 'wisdom' is from below. It is sinful, it's demonic, and it creates divisions and strife. We need that wisdom from above, which is what I try to model with having conversations that result in mutual understanding and deepening relationships."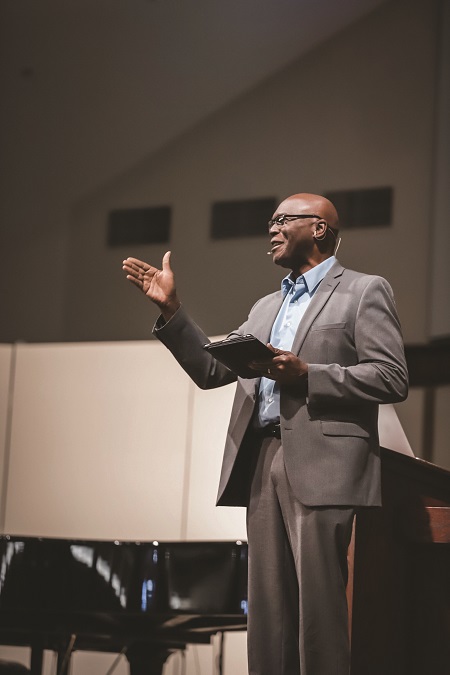 Loving Collaborations Lead to Lasting Change
A second goal of Grace Relations is to support loving collaborations, which Ware models through partnerships with like-minded organizations such as Answers in Genesis. He co-authored the popular book, One Race One Blood: A Biblical Answer to Racism, with Answers in Genesis founder and president, Ken Ham. Ware is a frequent speaker at Answers in Genesis conferences and has released six presentations on the ministry's streaming platform, Answers.tv.
Ware also helps train churches on how to form their own collaborations. He recently worked with South African (Simunye) pastors from churches with different ethnic backgrounds who met together for a year-and-a-half and have developed strong mutual relationships through serving together in community events and prayer marches. They have released three race-related discussions on YouTube called Defining this Moment, which cover the following topics: definitions, the history of what brought us to this moment, and addresses the question of where do we go from here?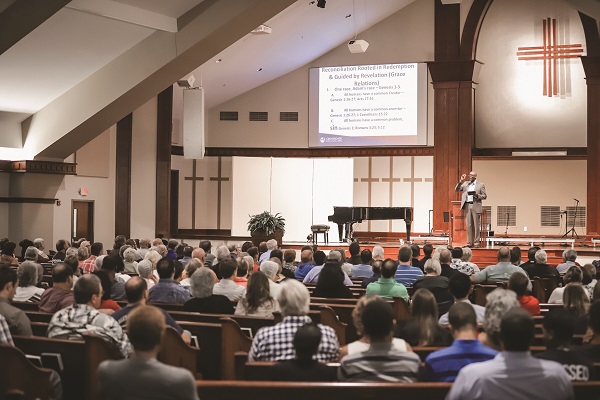 Personal and Community Change
Building bridges through Jesus can dramatically heal and transform relationships, such as those between Hutus and Tutsis after the Rwandan civil war. Ware has personally seen many lives changed over the years, including a woman who was so affected by a 15-week course that she partnered with Ware to condense it to a shorter training for leaders of her national organization that work with inner-city youth.
"We must ask ourselves, what are some comprehensive things we can do in our context to bring personal change?" Ware said. "Maybe my community is my home, maybe my community is my church. What is in our context that we can labor together to bring forth that type of change that honors and glorifies God?"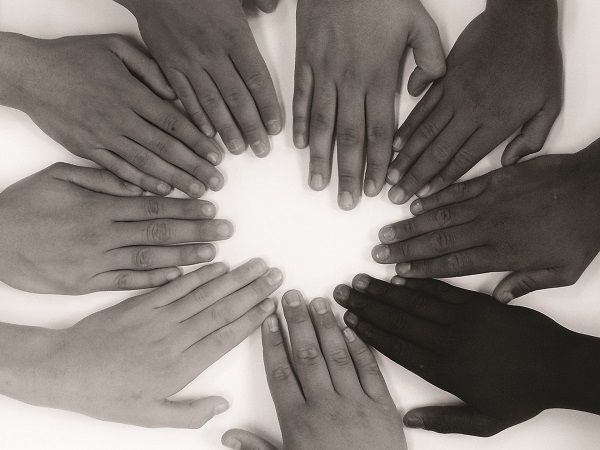 Grace Relations offers biblically based and theologically sound training to pastors, churches, organizations, and individuals, which Ware said culminates in teaching people to "love the Lord your God with all your heart, with all your soul, with all your strength, and with all your mind, and your neighbor as yourself." Future leaders who are enrolled in bachelor programs at the College of Biblical Studies are required to take a course called "Culture, Race, and the Church," which was developed by Ware and Professor Ken Davis. They've received numerous testimonies from students who say how much their lives have been changed by this course.
This article is from the October / November 2020 issue.
It Starts With a DREAM
Ware also developed training curriculum around the acronym DREAM. The curriculum consists of six sessions covering the following principles and steps:
D – The dream is to be perfectly holy like Jesus.
R – An evaluation of reality, which reveals where a person is in his or her life journey.
E – Expectations come from family, friends, church members, and the community that can lead to fear. This step examines a person's fears and how God's grace can help overcome them and use them as agents of change for God's glory.
A – Applications are made within a person's context, including an analysis of strengths, weaknesses, opportunities, and threats.
A – An assessment evaluates a person's spiritual maturity regarding racial issues and what's needed to take the next step.
M – Measurable goals and an action plan are created, with dates for the next 30 or 60 days.
Grace Relations offers consulting services to churches and organizations, starting with an assessment of the church's or organization's leadership on racial and ethnic issues. This covers the objectives that the leaders want to achieve, how they would rate themselves, and what they've done historically to address the issues.
In addition to pastors getting input from leaders in their church, Ware recommends they solicit feedback from the congregation, both old and young. He points out that when pastors avoid the topic of race from the pulpit, those in the pews are left to pick up their ideas from secular society. In addition, he recommends that pastors assess their church to determine if there are unbiblical practices that need to be corrected. Pastors should also determine what their stance will be and what action plans they will take, whether that's preaching, praying, lamenting, or creating ministries to address disparities.
The Next Chapter for a Better Tomorrow
This fall, Ware will be focusing on the College of Biblical Studies' ministry model and expanding its loving collaborations throughout the nation and world through additional training, consulting, speaking, and resources. Pastors, leaders, and Christians can sign up for the Grace Relations newsletter on the ministry's website https://gracerelations.cbshouston.edu, to access a growing number of resources and to engage with others who are developing in the Grace Relations way.
As we approach the end of 2020, many wonder when the protests will subside. Can racial peace be restored? Ware remains hopeful. "By grace, we can create a better tomorrow. History is still being written. What will people say about the 21st century, in centuries to come? We have that opportunity, by the grace of God, to create a new story."
Bringing Grace to a Hurting World
Dr. Charles Ware has been helping Christians gain a biblical perspective on race for more than half a century. While in college in the '70s, he wrote his first book, Prejudice and the People of God. In 1982, he started an organization called the Voice of Biblical Reconciliation and started seven national multiracial ministry conferences in the '90s.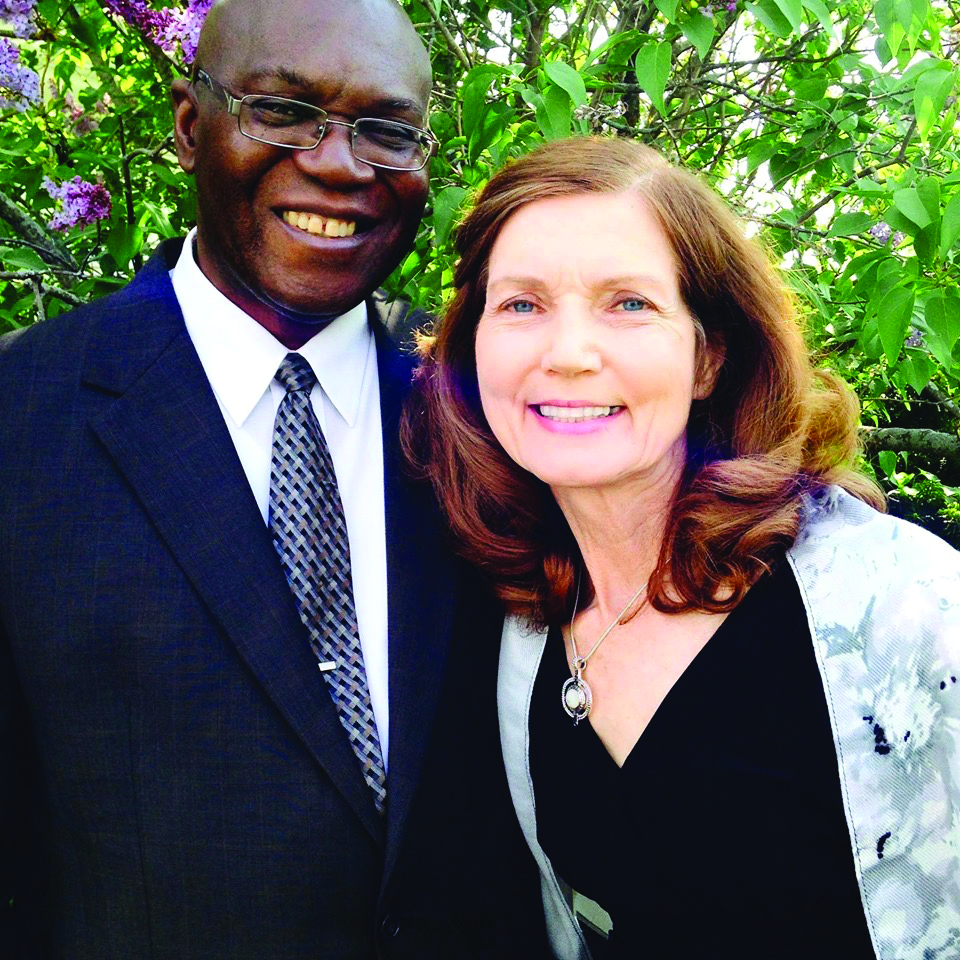 Before serving as executive director of Grace Relations at the College of Biblical Studies, he served as president emeritus of Crossroads Bible College, a biblically conservative evangelical institution dedicated to training Christian leaders to a reach multiethnic urban world for Christ. He also served as founder and pastor of churches in Indiana, Maryland, and Pennsylvania.
Ware has spoken to hundreds of churches and organizations, including Shadow Mountain Community Church, College Park Church in Indianapolis, Answers in Genesis Pastors' Conference, Christian Community Development Association, Association of Certified Biblical Counselors, Joni and Friends, The Association of Biblical Higher Education annual conference, Moody Bible College, Taylor University, Summit Christian University, Indiana Wesleyan University, Columbia International University, Grace Christian University, and Cedarville University. He has spoken across the nations and in Jamaica, Bermuda, South Africa, and Ghana.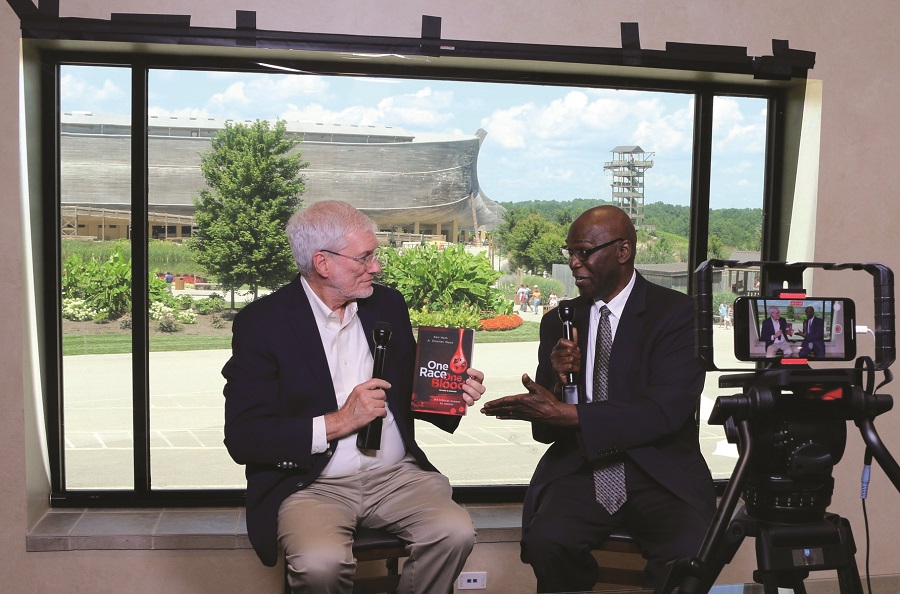 Ware has participated in state and local prayer gatherings and has been interviewed on many radio stations, including Moody Radio with Chris Brooks (Equipped), Janet Parshall (In the Market), and Mornings with Kelli and Steve. The Bott Radio Network currently runs daily one-minute Grace Relations spots nationwide and Grace Relations training streams on Answers TV.
Pam S. Walker is the former National Editor of Answers magazine, a publication of Answers in Genesis, and is a freelance writer living in the Cincinnati area where she writes for various Christian publications.