Virtual Sing! Global Event to Unite Believers in Worship on Six Continents — August 30 – September 2, 2020
By Dan Brownell
For four days this fall, Aug. 30-Sept. 2, renowned hymn writers Keith and Kristyn Getty will host the Sing! Global Getty Music Conference, the first virtual worship event to be shown on six continents, likely making it the most-watched worship event in history. It builds on the momentum of past Sing conferences that have grown exponentially each year. The 2020 event is expected to draw tens of thousands of Christians and hundreds of churches from more than 100 countries.
The conference brings together some of the best church musicians, pastors, and teachers from around the world for the purpose of strengthening and deepening individual Christians and churches through congregational singing, with an emphasis on solid biblical theology. The theme of this year's conference is "the centrality of God's Word in the singing of God's people."
Modern hymns will play a central role in the singing. Scripture-focused lyrics transcend culture and they're cross-generational as well, so they help unite and strengthen families. And hymns are more enduring than much of contemporary Christian music because they're based in the Word of God rather than changing trends, so they stand the test of time.
The Gettys' Role in Modern Hymn Movement
Keith and Kristyn, natives of Northern Ireland, are two of the pre-eminent leaders of the modern hymn movement. They're best known for the song "In Christ Alone," which Keith co-wrote with Stuart Townend in 2001. In 2010, a BBCSongs of Praise survey named the song the second best hymn of all time. In 2018, Queen Elizabeth presented Keith with the Order of the British Empire, making him the only living person to hold the honor for work in modern Christian music.
Kristyn is the niece of famed apologist and Oxford math professor emeritus John Lennox. Lennox introduced Keith to Kristyn in 2002, and they married in 2004. They have four daughters and are committed to discipleship of families as the backbone of the church.
"Kristyn and I have made it a priority to keep our family first and our music second," Keith said. But he acknowledged the difficulty in maintaining that commitment. The quarantine helped bring into focus areas he had overlooked. "Because of the quarantine and being home, we've had the opportunity to have more family time. I didn't even realize how much I was missing with my children. So I've been able to use this time to spend more time with them."
The couple has placed a heavy emphasis on the importance of singing as an essential part of the spiritual growth of families, and they've released a number of hymn albums specifically made for children.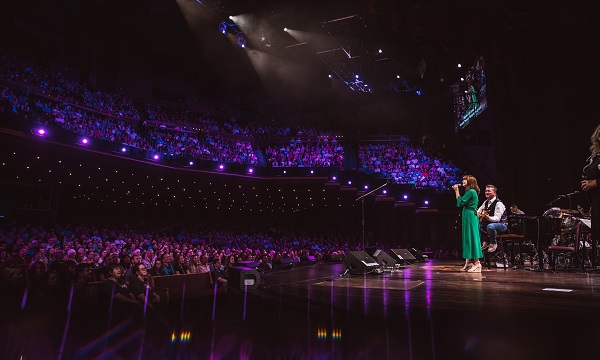 Hymns Making a Comeback
Hymns have seen a resurgence in the last two decades. "There's been a steady rise in interest in hymns since 2000 when we started in the Christian music industry. And we're seeing more musicians taking up hymns and finding churches excited to sing them," Keith said.
Hymns are especially meaningful now, during a worldwide crisis. "In this time of COVID-19, people are thinking more about death, which is something that modern Christian music doesn't touch on much. Probably less than 5% of contemporary Christian songs speak of eternity. Hymn lyrics deal with the topic of death and eternity much more frequently," he explained.
"The times we live in have again reminded us that time is short and life is fragile — there is an urgent need to build deep believers. We want to connect families, pastors, and churches to encourage that deeper congregational worship around the world," Keith said. In times like these, people need beautiful artistry that reflects the truths of God more than ever before."
Perhaps at no time in history has the global church needed unifying worship more than now. "I think we will look back in 30 years at this moment in history as one of the most unique opportunities to sing of the beauty and riches of our Lord, and cry out together as part of His global church," he added.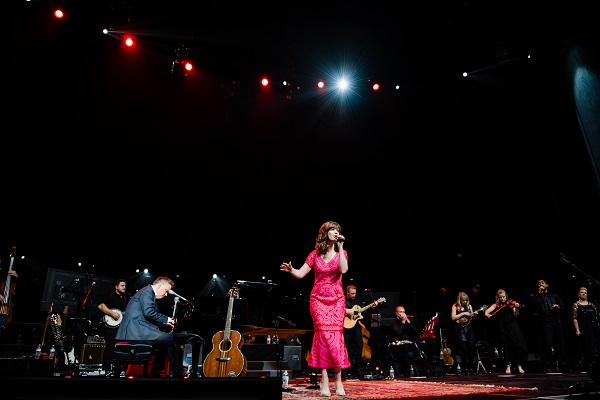 The virtual format will make the conference accessible to far more people than in the past to help create a deeper and stronger bond among Christians across nations and cultures. "As we have shared in the same global crisis of 2020 we are more mindful of one another as God's Church all over the world," Kristyn said. "We want to embrace this particular moment, using every facility of technology and innovation available to us to more greatly illuminate the gospel hope we sing and share in, the hope we proclaim to every corner of the world."
Conference Breakout Sessions and Other Events
The Sing! Global Conference includes online concerts each evening and more than 40 breakout sessions led by respected pastors and leaders such as John Lennox, Alistair Begg, John MacArthur, Os Guinness, Conrad Mbewe, Joni Eareckson Tada, John Piper, Ligon Duncan, J.I. Packer, David Platt, Trillia Newbell, Tim Challies, and David Kim. Artists include Trip Lee, Shane & Shane, City Alight, Steven Curtis Chapman, Travis Cottrell, and Matt Papa. Seminars will be available for pastors, parents, worship leaders, songwriters, musicians (classical and modern), audio/visual directors, and anyone involved in church life.
Events also include a children's leadership forum, live question-and-answer sessions with Keith and Kristyn, a premiere of Kristyn's album Evensong, and three main evening sessions: The Wonder and the Power of the Word of God; Singing the Scripture in Sunday Service; and The Word in the World: Singing, Suffering, and Witness in the 21st Century.
Bible study groups, worship teams, church staff, entire congregations, and other groups will be able to hold "Watch Parties" (if local ordinances allow them) so participants can enjoy the fellowship and bonding of a group experience. Breakout sessions will be recorded and available to registered attendees and churches for three months.
For More Information
To register or find more information including prices, list of speakers, schedule, and FAQs, visit the conference website at https://gettymusicworshipconference.com. On social media find the conference at #SING20.